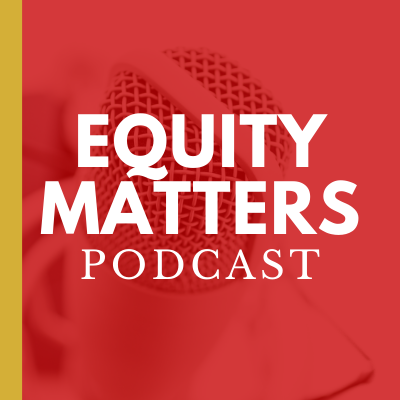 Although there is no commonly agreed upon definition for community engagement, at its heart community engagement means mutual decision making through collaboration. People, organizations, and government working collaboratively to create, realize and sustain visions for their community's future. Today, we join Jodi Cunningham, PhD, Director of Health and Housing at the Community Builders, Inc. to discuss how she deepens relationships with community, promotes the idea of intentional authentic interactions and uses her power to influence decision making with community voice at the center.
Instagram: @Dr.Jodicunningham 
LinkedIn: Jodi Cunnigham, PhD
To learn more about Avondale Children Thrive, visit the BUILD Health Challenge website here.
Avondale Children Thrive was featured on PBS NewsHour. The video can be found here.
Listen & Subscribe to Equity Matters Podcast: Apple Podcasts, Google Podcasts, Podbean, and Spotify 
Follow us on Twitter & Instagram
Like us on Facebook
Subscribe to the Equity Matters E-Zine
Register for the Equity Matters Social Justice Academy